Hướng dẫn tắm Suối nước nóng Onsen ở Nhật Bản
Bạn cởi bỏ hết tất cả những thứ bạn có trên người. Quần áo, dầy dép, trang sức, đồng hồ, nhẫn, vòng... tất cả mọi thứ, bạn phải cởi hết, không để cái gì trên người.
Bạn cho quần áo, dày dép, các thứ vào trong tủ đồ và mang chìa khóa đeo vào tay khi vào trong Onsen.
Vào trong phòng tắm onsen, bạn không được vào tắm ngay mà bạn phải tắm bằng vòi hoa sen trước đã cho cơ thể thật sạch sẽ, thơm tho đã.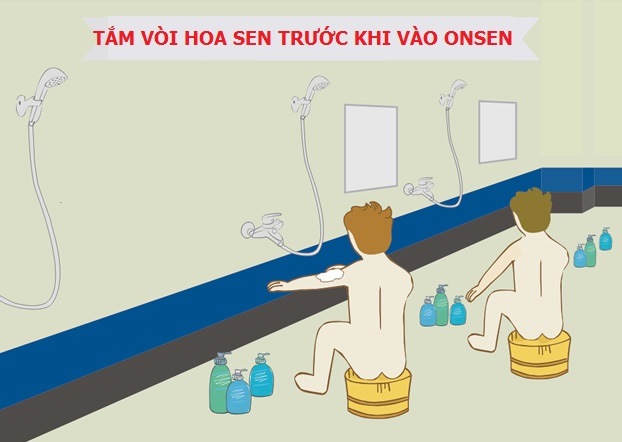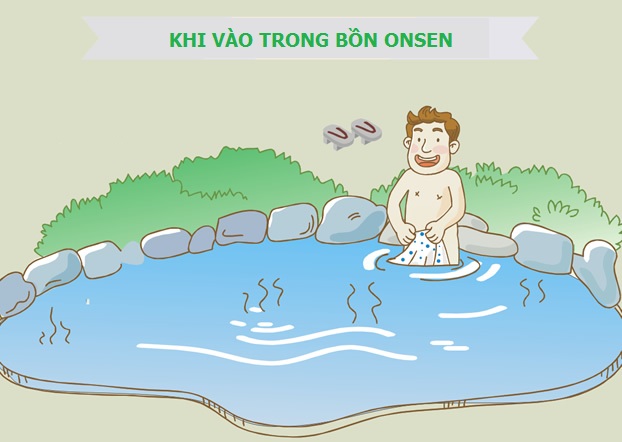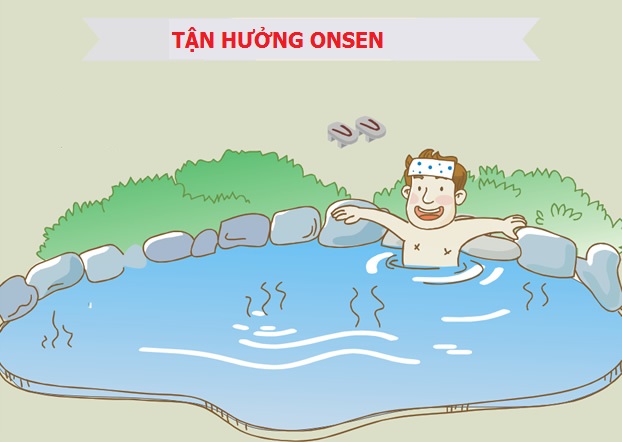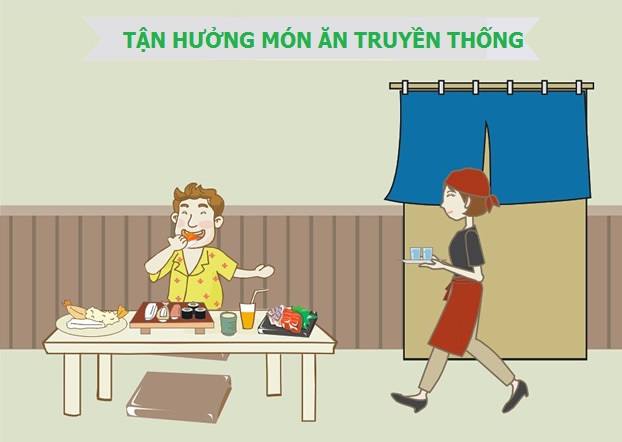 Wash yourself completely undressed as sitting down on a stool under the shower before entering the onsen. The purpose is to keep the hot spring as clean as possible. Soap and shampoo are usually available at no charge, but you are expected to bring your own towel or you can buy one from the ryokan. Dry yourself with the towel after finishing the shower.
Use the towel to cover your body when you walk around, if in a communal onsen. Don't wear swimming suites or sandals, wear the wooden slipper provided instead. It is traditional custom that everyone goes into onsen together nakedly, so don't be shy about that. Carefully enter the bath and reveal yourself in a modest manner – never run, splash or jump.
Place the towel on your head or on the side of the bath as you soak. Don't swim, soak your head and use soap in the water. Make sure your voice would not disturb other bathers. If your towel accidently drop into the bath, take it out quickly and wring it outside the tub. After you finish the bath, dry off your body with the towel and quietly exit. You can shower again before get dressed.
Eating great Japanese food after an onsen experience is icing on the cake. Ryokan menus may vary from region to season. A hot meal like hot pot that comes with beer and dozens of small courses is the most popular. Just by looking at the way they are gracefully served your eyes will be delighted, let alone your belly is well warmed.